Yoshino Spirits Co. has unveiled the new Kamiki Sakura Wood brand, a new Sakura & Yoshino Sugi cask finish whisky brand under the Kamiki whisky portfolio.
The new brand will roll out in the UK before becoming available in global markets this month.
Following on from the acclaimed Kamiki and Kamiki Intense expressions – the first whiskies matured in Japanese Cedar wood – the new expression features a finish in Sakura wood, or Japanese Cherry Blossom as it is more commonly known.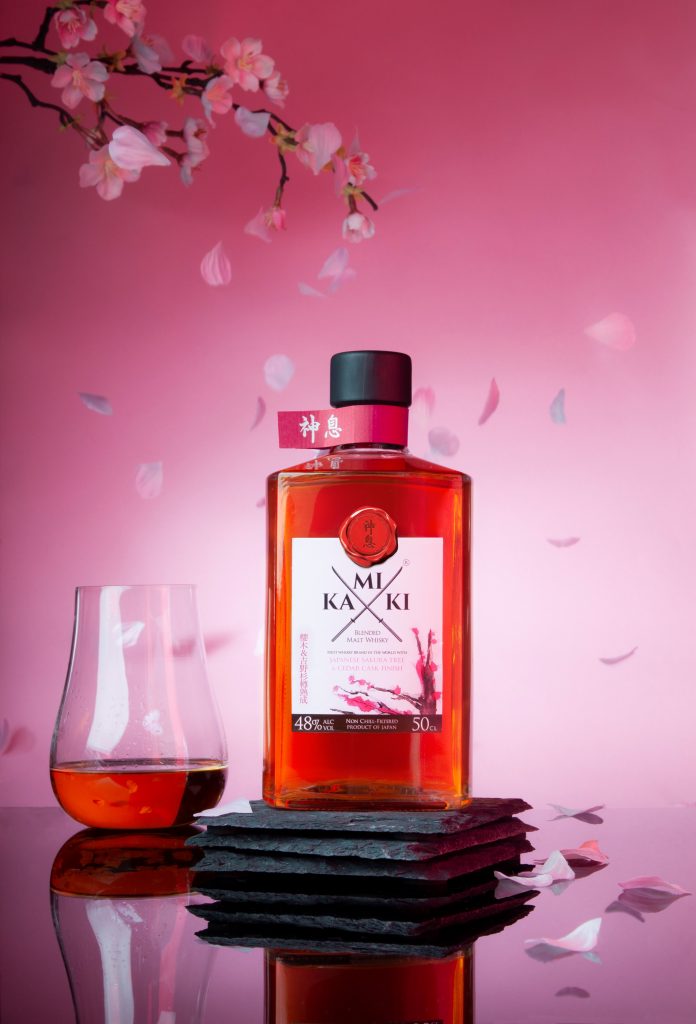 According to the brand, the sakura wood aging brings ripe banana, candied chestnuts, cinnamon and hints of pipe on the nose, combined with a centre palate 'woodiness', sandalwood and gentle spice, along with sweet cherries.
Kamiki Sakura Wood already picked up awards, winning a Gold Award at the China Wine & Spirits Awards 2019, a Double Gold at the Women's Wine & Spirits Awards 2019.